world premiere
JUNE 2017 at KXT - KINGS CROSS THEATRE
SEASON SOLD OUT
In 2014 bAKEHOUSE Artistic Director Suzanne Millar headed to Mumbai partnering with Apne Aap Women's Collective (AAWC), an award winning NGO working with the daughters of sex workers in Kamathipura - Asia's oldest and largest red light district - to provide them with an education and pathways out of the cycle of inter-generational prostitution.
Suzanne's work was an experiment in the power of theatre to transform lives. She set up an arts program for the girls and worked with Australian philanthropists to secure funding for a night shelter for at-risk girls and funding for tertiary education opportunities.
JATINGA is inspired by the lives of these girls.
"Runaway girls can never let go of their courage"
Following the critically acclaimed, sold-out success of THE LADEN TABLE, bAKEHOUSE presents the world premiere of JATINGA. From the slums of Mumbai to the tribal regions of India's North and the Red Corridor in the East, JATINGA follows 5 girls trying desperately to change the course of their lives.
Commissioned by bAKEHOUSE from award-winning Hindi playwright Purva Naresh, JATINGA is an epic and magical new play - a breathtaking journey into the heart of India itself.
THE TEAM
DIRECTOR: Suzanne Millar WITH Sapna Bhavnani, Karina Bracken, Claudette Clarke, Faezeh Jalali, Sheila Kumar, Suz Mawer, Bali Padda, Monroe Reimers, Trishala Sharma, Teresa Tate Britten, Amrik Tumber.
DRAMATURG: John Harrison, ASSISTANT DIRECTOR Michael Dean, SET & LIGHTING DESIGN Benjamin Brockman, COMPOSER & SOUND DESIGNER Nate Edmondson, STAGE MANAGER: Andrew McMartin, SOUND OP: Yael Crishna
Jatinga is a bAKEHOUSE commission, a part of a broader project of arts and social justice in Kamathipura, Mumbai. It has grown out of workshops and developments that Suzanne Millar has been running in Mumbai since 2014. The first draft was written in Hindi by Purva Naresh, and developed by bAKEHOUSE in Mumbai 2015 - 2016. bAKEHOUSE worked with our Indian-Australian cast and our company dramaturg in Sydney 2016 - 2017 to arrive at the final English translation. Our season at KXT is the world premiere.
This production was made possible with a grant from the Seaborn Broughton & Walford Foundation.
The jatinga project
project goals
To establish a drama program for the girls at the Centre

To raise awareness of the issues of Human Trafficking, and garner support for AAWC

To commission and develop a play inspired by the lives of the girls and to stage it in Mumbai and Sydney

To build an artist exchange program promoting relationships between artists from Sydney and Mumbai
-- TO DATE --
working with CLOWNS WITHOUT BORDERS a select group of girls traveled to Poland to participate in the International BRAVE Festival of Performance for Children

in 2017: An arts program at the Centre is now well-established, with the girls receiving workshops and weekly tuition in painting, dance and drama, with bAKEHOUSE Artistic Director Suzanne Millar returning each year to support the program.

in 2017: An investor has committed to work with bAKEHOUSE & AAWC to provide long term funding for fully-paid secondary and tertiary education for the girls - with ongoing guidance and mentoring - working with the girls to build a new life.

in 2016: As a result of the awareness raised by the project, a private philanthropist has come on board to provide funding for a night shelter for the most vulnerable girls in Kamathipura. This has allowed the centre to double in size.

In 2015 a vocational program training in one of Mumbai's top hair salons saw 7 women graduate with full qualifications, providing potential alternative pathways out of the area, with a number of them now in employment in Mumbai salons.
2016 DEVELOPMENT in 2016 JATINGA had a final development at KXT as part of the INVISIBLE CIRCUS festival. With the support of Education and Learning Foundation - ELF we were able to host playwright Purva Naresh in Sydney, to spend a week with a cast further developing and investigating the script and staging. Our thanks to the following actors who so generously gave of their time: Teresa Tate, Karina Bracken, Trishala Sharma, Jarrod Crellin, Amrik Tumber, Monica Sayers, Sheila Kumar, Suz Mawer, Danielle Jackson, Monica Sayers, Beth McMullen, Heidi Annad, Andrew McMartin, Monroe Reimers.
Pictures below taken from the public presentation of that development. Photo credit: Natasha Narula
bAKEHOUSE Cultural Exchange (bace) RECIPIENTS
2014 - Jarrod Crellin
2015 - Katie Pollock | Taryn Brine
2016 - Purva Naresh
2017 - Faezeh Jalali | Sapna Bhavnani
IMAGES OF MUMBAI
PHOTOS TAKEN BY SUZANNE DURING HER TIME IN MUMBAI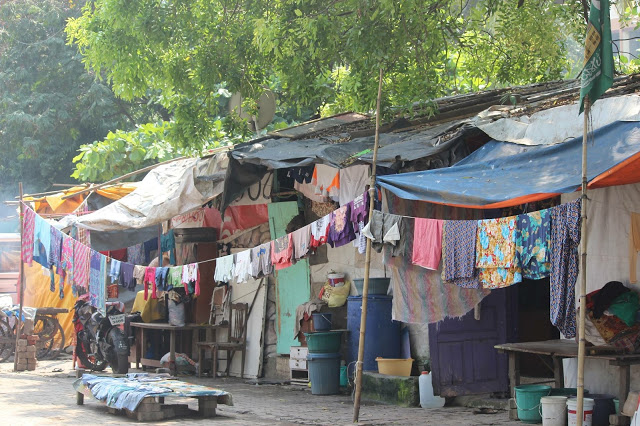 jatinga at the invisible circus WAs proudly supported by
EDUCATION and LEARNING FOUNDATION - ELF
LBW TRUST
JAIPUR ASSET MANAGEMENT